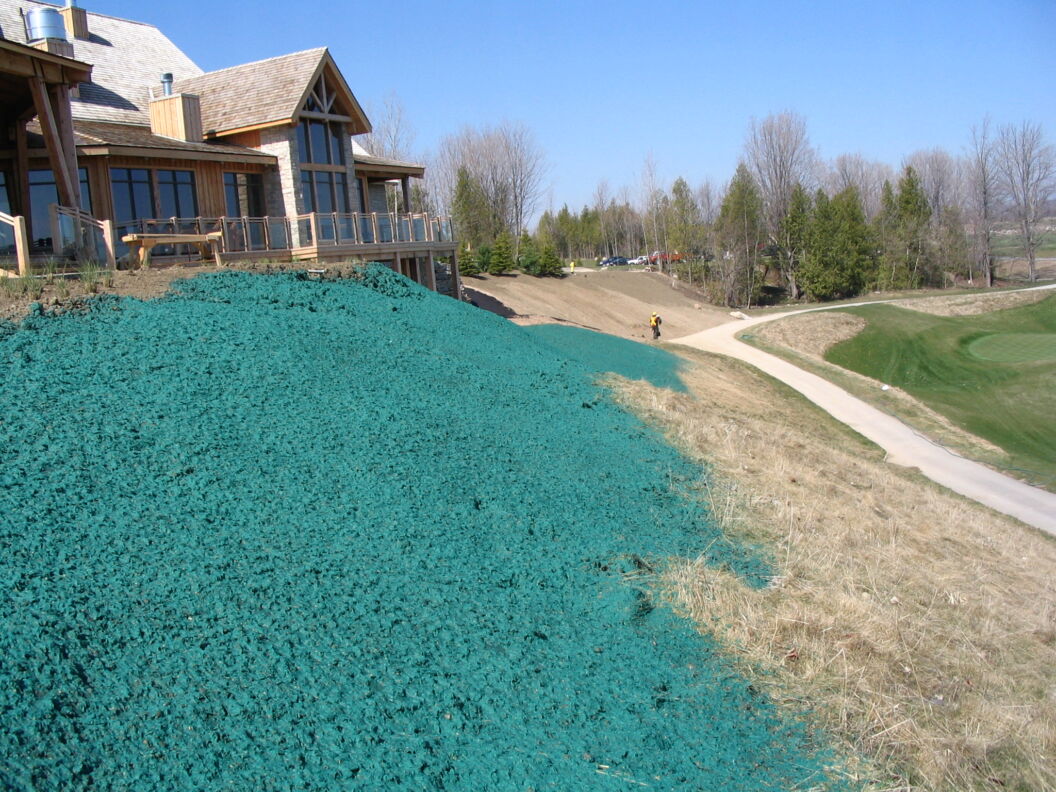 This application is a mix of seed, fertilizer, mulch, a sticking agent and water which is then sprayed onto prepared topsoil which produces an optimal environment for grass seed germination.
When applied to a properly prepared seedbed, it will prevent soil and seed erosion and produce fast germination and establishment. With proper watering and fertilization practices, your newly seeded area will be established as soon as naturally possible.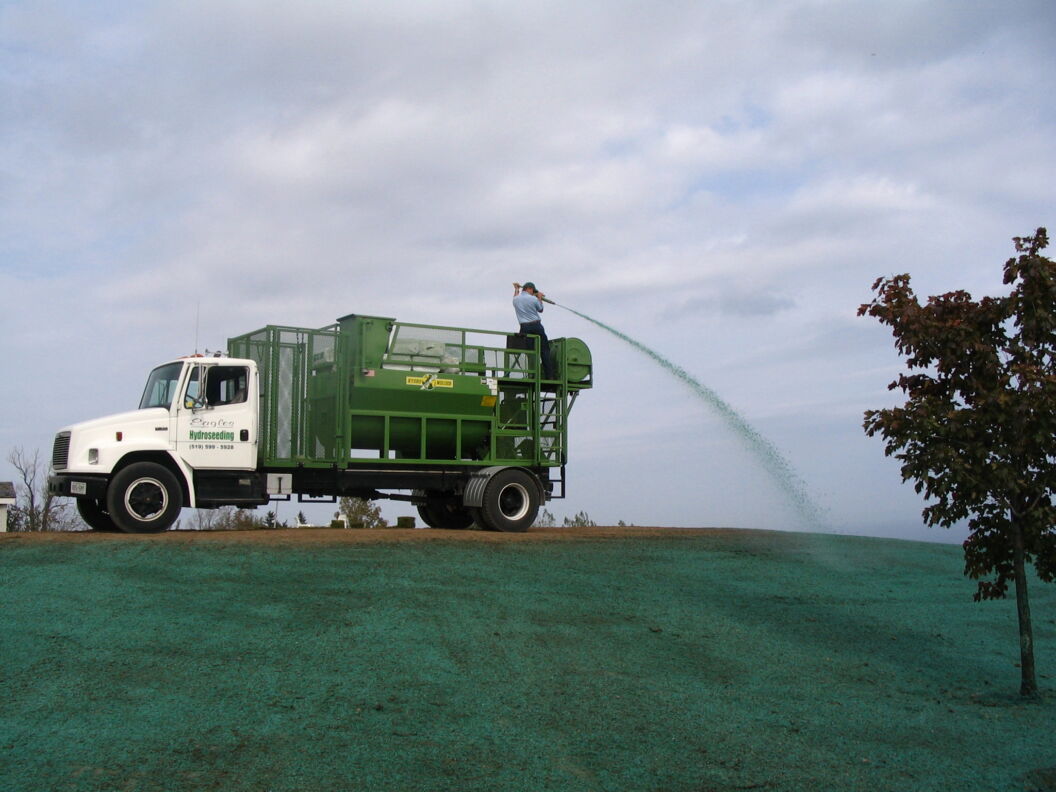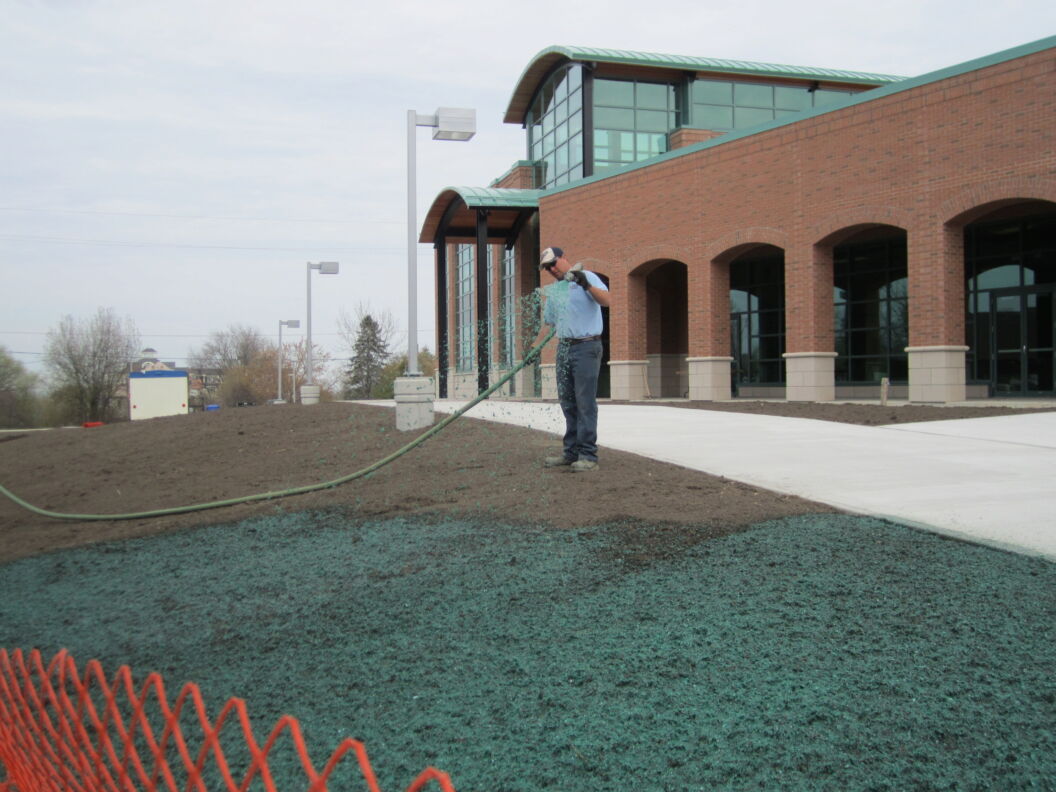 Hydroseed is the last piece of your landscape project and prior to contacting us we suggest that you complete all hardscaping and landscaping. We like to say that hydroseeding is the "icing on the cake"!
Proper care for your hydroseed will be an integral part of the success of your seed. Following each hydroseed application the homeowner will be provided care instructions.